A few Siberians wanted us to notice that December has been less snowy and warmer than usual.
It's not Climate Change but Climate Changed.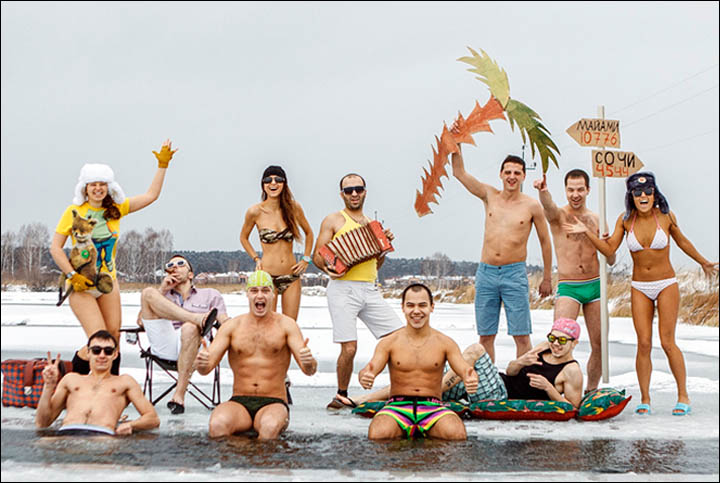 No snow in Siberia? Locals marvel - and worry - at the 'snow shortage'
... December images taken in recent days in two Siberian cities Krasnoyarsk and Barnaul showing scenes that locals insist are unprecedented in living memory. The startling pictures from Krasnoyarsk show an almost total absence of snow ...

The iceflow on the mighty Ob resembles the spring snow melt. This December scene is out of sync with the natural cycle. By this time of year, many Siberians expect to be fishing through thick ice on their rivers, and driving their vehicles over these sturdy 'winter roads'.

In Tomsk, a hardy group of residents pose almost naked to highlight the unseasonably warm weather. You will notice the ice around them, but their city this week has enjoyed day time temperatures above zero, in a month when the mean is expected to be minus 15C.