Democratic Leaders Rake in Corporate Cash as "Squad" Sticks With Sm...
Are you wondering why Democratic Party leaders have only sternly worded statements and tepid pleas for civility, while Reps. Alexandria Ocasio-Cortez, Rashida Tlaib, Ilhan Omar and Ayanna Pressley, "The Squad", speak truth to power? Follow the money.
"The Squad" relies mostly on small donations, while "... 344 corporate-related PACs made 520 contributions to the six Democratic House leaders in the second quarter, totaling nearly $1.2 million."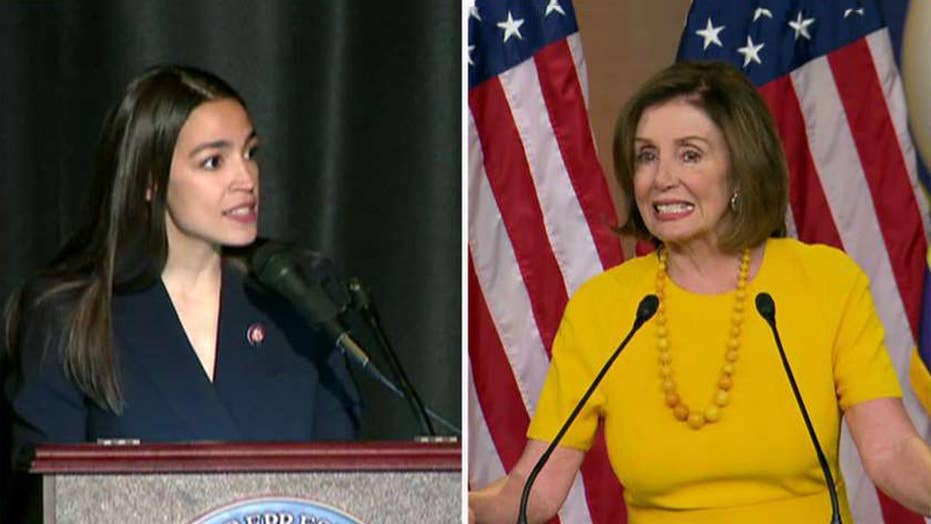 As Ocasio-Cortez advocates for the Green New Deal, the top House Democrats rake in contributions from the PACs of fossil fuel companies such as Dominion Energy ($10,000), BP ($6,000), ExxonMobil ($2,500), and TransCanada ($1,000).

While "the Squad" supports Medicare for All, pharmaceutical companies, health insurers, and certain health industry trade associations, which oppose the program, support House Democratic leaders. The leadership members' second-quarter donors include the PACs of Eli Lilly and Company ($15,000), AmerisourceBergen ($7,500), Blue Shield of California ($7,500), UnitedHealth Group ($7,500), Johnson & Johnson ($6,500), Abbott Labs ($6,000), Pfizer ($5,000), and Amgen ($4,500).

As the two sides battle it out for the party's future, they are relying on their core constituencies to help them along: For "the Squad," it's the diverse groups of people who helped them win congressional seats for the first time in 2018. For the establishment, it's the corporations that have sent lobbyists to their offices and checks to their campaigns for many years.
AOC says,"Are we headed to fascism? Yes, I don't think there's a question."
Establishment Democrats are afraid to use the words "White Supremacy". (quote source) See Mike Luckovich comic.
Which do you respect?