Junky TV is actually making people dumber — and more likely to supp...
How often do you watch shallow "fun entertainment" TV, like salacious shows and sports? [I watch at least 3 hours/day] Shallow entertainment doesn't make us more conservative directly, it seems. TV lacking educational value leads kids to develop into less civically engaged adults. It increases seniors' vulnerability to ideologically right-wing populists. Years of watching shows with "accessible" (i.e. simple) language apparently increases the appeal of "accessible language" politicians, i.e. rich guys shouting insults and lies.
A raft of new research shows that watching junky cable and other lowbrow TV is actually making people dumber — literally lowering their IQs.

[In Italy]... children were "less cognitively sophisticated and civic-minded as adults, ...

"Less civically minded voters may be more vulnerable to populistic rhetoric."

"For the elderly, the effect was happening through habit formation. They were hooked by the ... — the salacious shows and sports."

[In Norway] They estimate that 10 years of exposure to cable television lowered I.Q. scores by 1.8 points. In related research, ... exposure to cable television reduced voter turnout in local elections.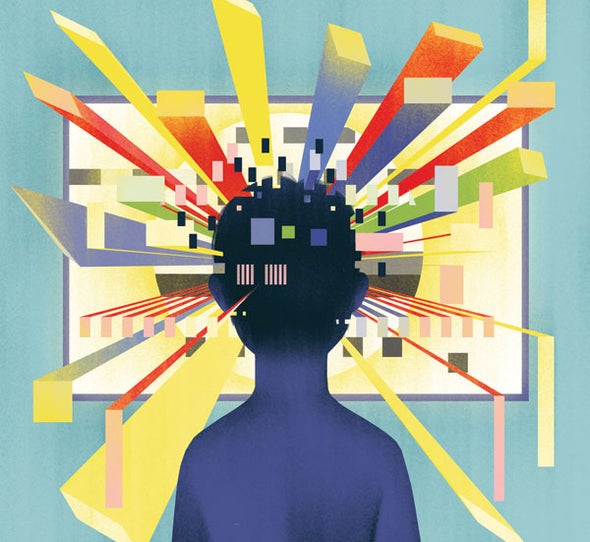 image source