The world's 5th largest arms manufacturer will directly mind-bend our kinds through Marvel comics! That's dystopia-level surreal, folks!
 The Military-Industrial Complex Is Marvel's Newest Sponsor
On Friday, Marvel announced that the company is "joining forces" with Northrop Grumman, manufacturer of the Global Hawk surveillance drone and the fifth-largest arms manufacturer in the world.

The company has already released a comic book starring a new team of heroes who work for Northrop Grumman, called Northrop Grumman Elite Nexus, or N.G.E.N. You know, like "engine," as in the engine of the B-2 Spirit, a stealth bomber that Northrop manufactured for the US government and dropped bombs over Kosovo and the Middle East.

The comic is titled "Start Your N.G.E.N.S! Part 1," ...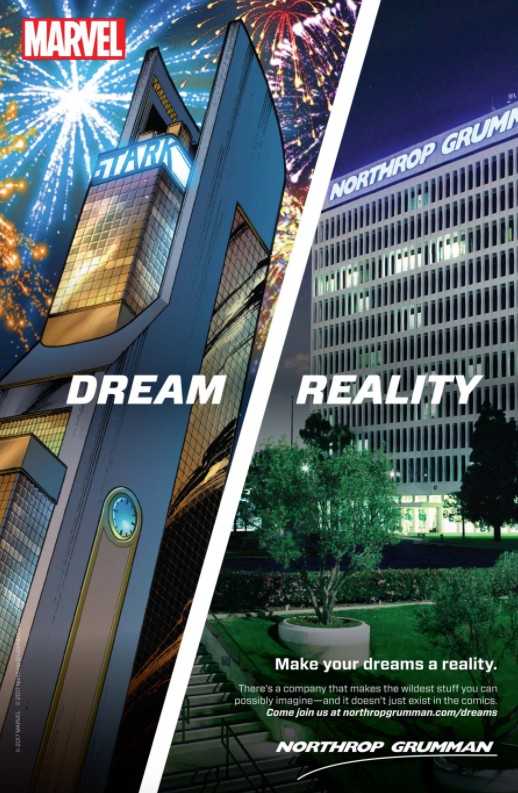 You do want you kids to dream fantasize about bombing Kosovo, right? That's a perfectly OK moral lesson to mold their childhood.