I think it's time for Atheists to join STEM scientists and athletes in nonviolent protest of racial injustice and white supremacy.
US scientists take a knee to protest racism
Across the US, scientists have posted pictures to social media as part of the #ScientistsTakeAKnee campaign.

In pictures, videos and messages posted to social media on Tuesday (26.09.17), scientists in the United States joined an online debate highlighting racial injustice in the country.

Under the hashtag #ScientistsTakeAKnee, people or groups connected to the "STEM" fields of science, technology, engineering and math documented themselves as they dropped down to one knee in solidarity with African-Americans.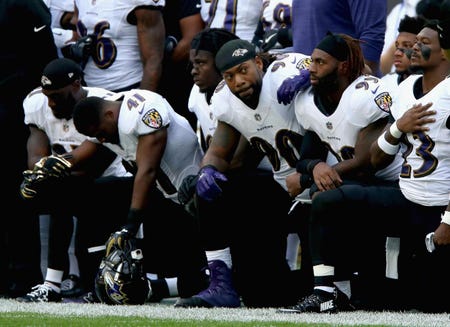 Take a knee: Dozens of NFL players stage biggest protest yet in res...
We too can should use social media to demonstrate that the hate speech coming from our government doesn't represent us. I'm not proud of our country right now.