Hey all
I just came accross this gem on the excellent webcomic xkcd. Its titled "The Economic Argument"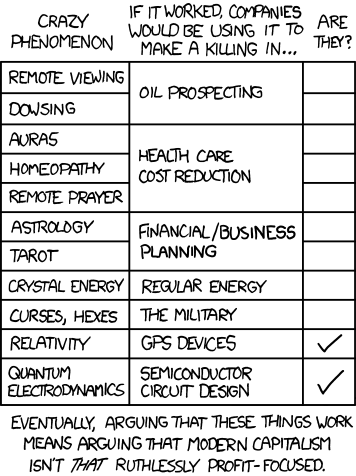 http:xkcd.com/808
I think it pretty neatly sums up a great arguemnt for a science based approach as opposed to a faith based.
If your not familiar with xkcd I strongly urge you to have a look. I can spend hours flicking through it often touching,thought provoking and warped look at life.
MB