"Defunding the police means shrinking the scope of police responsibilities and shifting most of what government does to keep us safe to entities that are better equipped to meet that need."
Christy E. Lopez, a Georgetown Law professor  and co-director of the school's Innovative Policing Program
"I've been saying we have an economy of punishment over an economy of care."
Patrisse Cullors, a co-founder of the Black Lives Matter movement
What does 'defund the police' mean and why some say 'reform' is not...
From my perspective, Defund the Police advocates are promoting a Partnership approach to public safety to replace the Dominator approach we have now.
On CNN one activist said that only 5% of what police do is related to violent crime. More than half of arrests are about weed. In case of mental health emergencies, it would be better to have mental health specialists show up rather than someone carrying a gun.
Cities Ask if It's Time to Defund Police and 'Reimagine' Public Safety
"One model that members of the Minneapolis City Council cite is Cahoots, a nonprofit mobile crisis intervention program that has handled mental health calls in Eugene, Ore., since 1989. Cahoots employees responded to more than 24,000 calls for service last year — about 20 percent of the area's 911 calls — on a budget of about $2 million, probably far less than what it would cost the Police Department to do the work, said Tim Black, the program's operations coordinator."
Defund the Police activists claim that reforms have failed.
Many in Minneapolis have said that Mr. Floyd's death provided a stark illustration of how far efforts to institute reforms in the wake of the 2015 police shooting of Jamar Clark, a 24-year-old African-American man, had fallen short.

After that shooting, police officers received implicit bias training and body cameras. The department appointed its first black police chief. Community policing was emphasized. Policies were rewritten to include a "duty to intervene" if an officer saw a colleague endangering a member of the public — a policy that was key to the swift firing and arrest of the four officers involved in Mr. Floyd's death.

But none of those reforms were sufficient to prevent Mr. Floyd's death.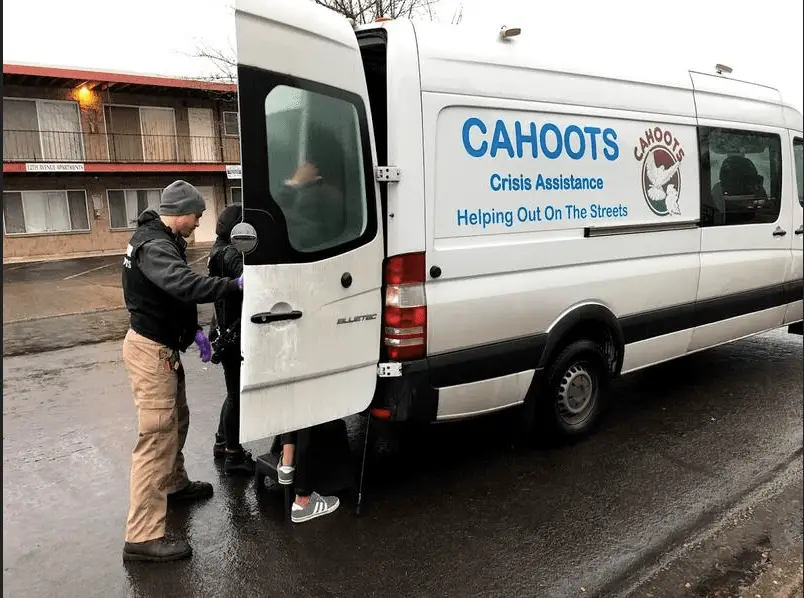 image source