Climate Change Is Here—and It Looks Like Starvation
Ben Ehrenreich warns that starvation due to climate change is already widespread. The media pretend it's not happening.
This year, CARE highlighted the fact that almost all of these crises can be traced in large part to climate change.

In … Madagascar, …, a staggering 49 percent of the country's children have been left stunted by malnutrition. 

…  in Chad ... nearly half the population is now chronically malnourished.

All of these crises took shape in a global economic system in which wealth and resources flow in one direction—from poor countries to rich ones—and misery flows in the other. But the droughts and the storms have triggered what Christian Parenti has called a "catastrophic convergence" in which disasters do not merely happen simultaneously, but "compound and amplify each other."

CARE, in a press release, took the media to task for turning "a blind eye" to these deepening calamities, and to climate change's role in creating them. 

…, you still have to pay very close attention to learn that climate change-related drought has been a major cause of migration from Central America to the United States and from sub-Saharan Africa to Europe. In media as in government, no one is committing anything close to the resources that the crisis demands. If we are not talking about it, we cannot begin to understand the scope of what we're up against. [emphasis mine]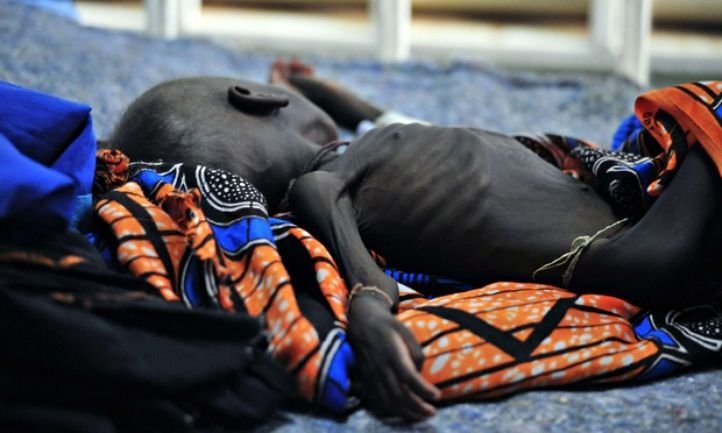 image source (Chad)
As I see it, the US extreme right-controlled government is a catastrophic convergence catalyst between dysfunctional culture, corruption, and climate chaos. We're so evil we refuse to stand up against terrorist money laundering. Because, no doubt, the same money laundering used by terrorists and criminal cartels is essential infrastructure for the 1%. Starvation will continue to expand, absent honesty, justice and truth.
Saudis and the US team up to kill European Union effort to create a...
The effort "to protect the integrity of the E.U. financial system," the commission said last month, included blacklisting 23 territories that had "strategic deficiencies in their anti-money laundering and counter-terrorist financing frameworks." They included American Samoa, Guam, the U.S. Virgin Islands, and Puerto Rico as well as Saudi Arabia.