Depressing news. Ten of thousands of livestock in Western South Dakota were killed by an early storm, Atlas.
South Dakota's cattle cataclysm: why isn't this horror news?
SD Livestock Deaths: Pits for Dead Cattle Open in Western SD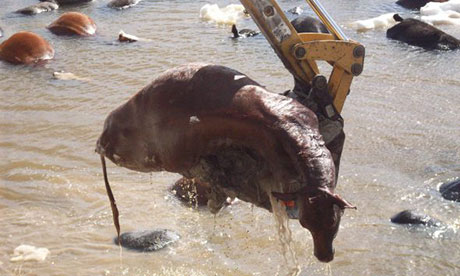 Moose populations are crashing big time.
Moose Die-Off Alarms Scientists
Moose die-off: Not just hunting responsible for declining moose pop...
The common thread is Climate Destabilization via wild weather, calving no longer coinciding with the most nutritious plant growth, and mild parasite-friendly winters.