Are you confused by various takes on the IPCC 1.5ºC Special report?
Can we avoid going through 1.5ºC?
As Gavin Schmidt says, "… the IPCC used a few circumlocutions to avoid giving a direct answer to this question."
So Nick Mabey could claim, "The IPCC report shows keeping climate change below 1.5°C is necessary, feasible and beneficial." The Guardian said it was, "affordable and feasible" but also mentioned that Bob Ward, from the Grantham Research Institute on Climate Change, called the final document "incredibly conservative".
In 2017, global warming breached 1℃. If the planet continues to warm at the current rate of 0.2℃ per decade, we will reach 1.5℃ of warming around 2040. The report's prediction range was between 2030 and 2052.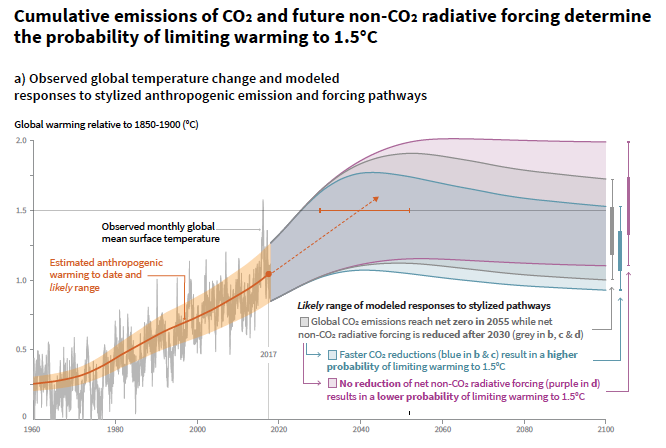 Feasibility of Limiting Rise to 1.5 ℃
To judge feasibility, look at an IPCC chart which CNN shared, which shows temperature overshooting 1.5°C rise (gold line), assuming immediate drastic emissions cuts.
Current national pledges under the Paris Agreement are not enough to remain within a 3℃ temperature limit, let alone 1.5℃. If you look at the long term, climate scientist Dr. Peter Carter estimates just our 2017 total greenhouse gas concentration equivalent locked in a long-term global mean surface temperature of 2.6 C.
Gavin reminds us that feasibility involves six dimensions.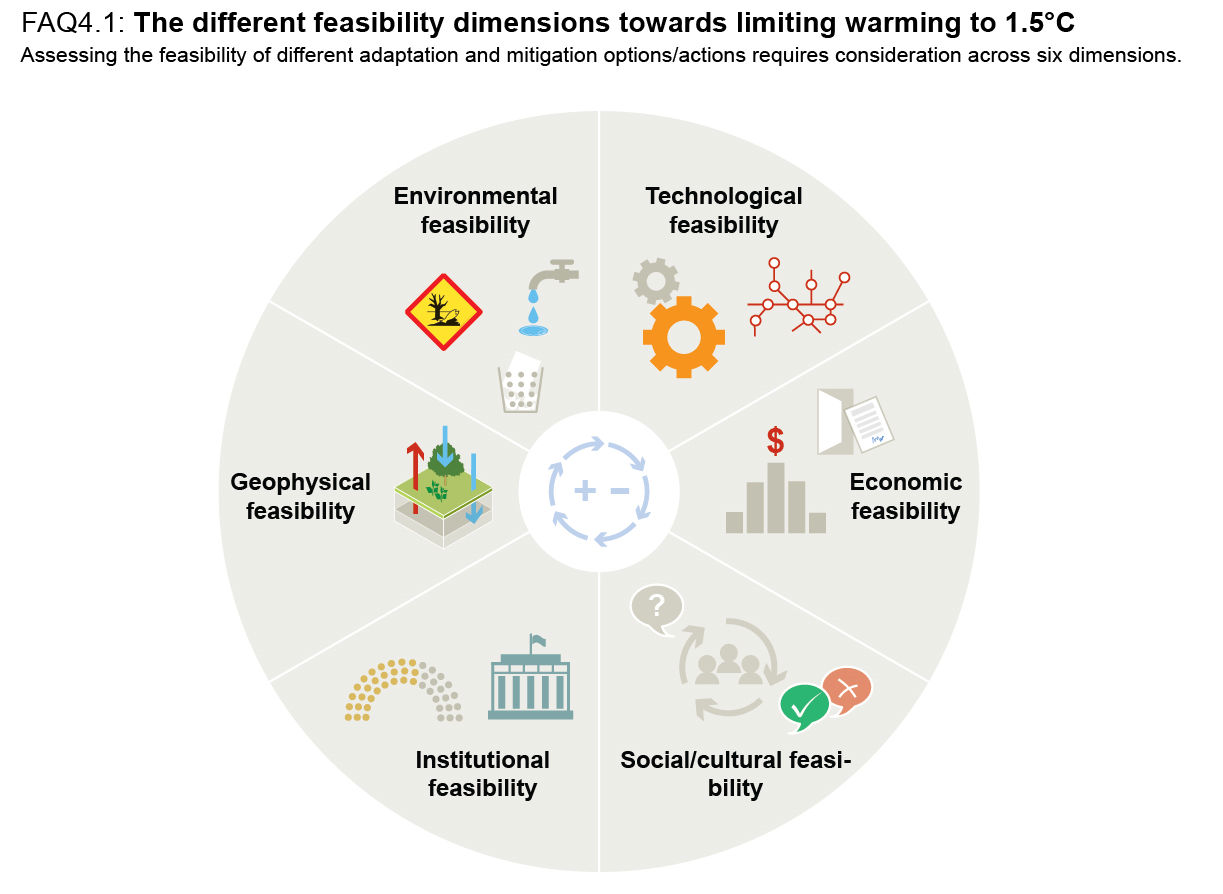 As Gavin puts it, our choice is between (mere) disaster at 1.5°C rise or catastrophe at 2°C. 
… the world (including us) will be involved in wars, revolutions, mass displacement of millions of people, famines, and epidemics. And that's the better of the two scenarios.

Given the lack of credible alternatives to an unsustainable status quo, modern governments and most of their voters are sleepwalking into catastrophe.
Andrew Freedman reminds us that, "Current emissions projections show the world is on track to increase emissions through 2030."
Critical Omission
At Bulletin of the Atomic Scientists, Mario Molina, Veerabhadran Ramanathan, and Durwood J. Zaelke point out an even worse problem.
"... the report, dire as it is, misses a key point: Self-reinforcing feedbacks and tipping points—the wildcards of the climate system—could cause the climate to destabilize even further. The report also fails to discuss the five percent risk that even existing levels of climate pollution, if continued unchecked, could lead to runaway warming—the so-called "fat tail" risk. These omissions may mislead world leaders into thinking they have more time to address the climate crisis, when in fact immediate actions are needed.

Adding 50 percent more warming to reach 1.5 degrees won't simply increase impacts by the same percentage—bad as that would be. Instead, it risks setting up feedbacks that could fall like dangerous dominos, fundamentally destabilizing the planet.

By largely ignoring such feedbacks, the IPCC report fails to adequately warn leaders about the cluster of six similar climate tipping points that could be crossed between today's temperature and an increase to 1.5 degrees—let alone nearly another dozen tipping points between 1.5 and 2 deg.... These wildcards could very likely push the climate system beyond human ability to control. [emphasis mine]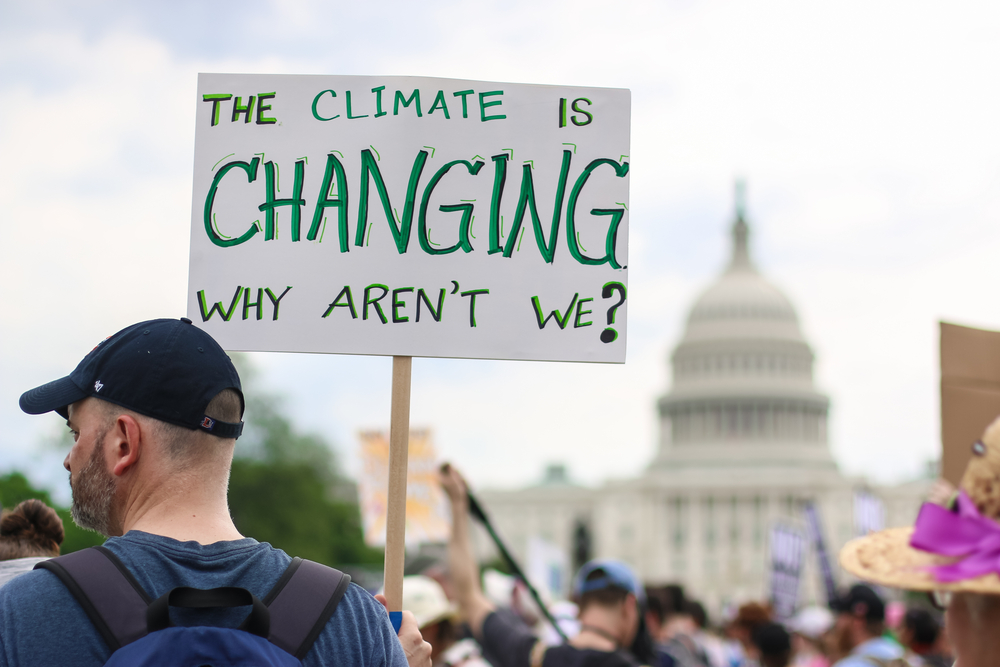 image source
Articles used:
Climate report understates threat
On Climate, Our Choice Is Now Catastrophe or Mere Disaster
The good, the bad and the ugly: The IPCC special report on global w...
Planet has only until 2030 to stem catastrophic climate change, exp...
We have 12 years to limit climate change catastrophe, warns UN