In the Late Pliocene CO2 levels were similar to ours today (412 ppm). It was 3 to 4°C warmer and oceans 15-20 meters (50-65 feet) higher. There's a lag, but these consequences are now locked in.
Dire future etched in the past: CO2 at 3-million year-old levels
Martin Siegert, professor of geoscience at Imperial College London says,
"It's like a crazy experiment: Let's take that CO2 that took 100 million years to be sequestrated and put it back—instantly, on a geological timescale—in the atmosphere and see what happens".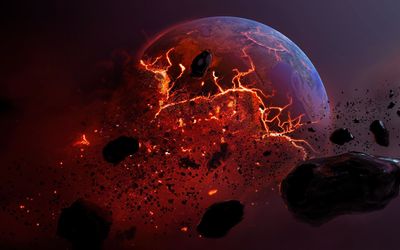 image source (not the Late Pliocene)
Meanwhile, the Landscape Conservation Cooperatives program, the only federal program designed to address existential challenges like natural disasters at a national scale (for which congress approved $12.5 million), has been destroyed. Trump administration sabotages major conservation effort, defying C...