Remember that eye-popping space diving scene in Star Trek?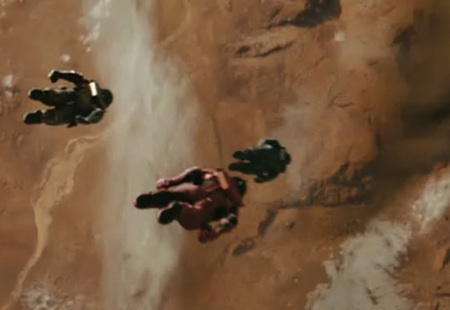 Felix Baumgartner intends to freefall from the edge of space for real, succeeding so far in his incremental approaches to that goal.
...Baumgartner stepped out of his capsule and fell at speeds in excess of 500 miles per hour in the first 25 seconds.


Baumgartner's jump doesn't even get him close to the edge of space — not even the August jump from 120,000 feet will be close — as space doesn't officially begin until 62 miles (328,000 feet).

The record free fall is US Air Force Captain Joe Kittinger's 102,800-foot free fall in 1960.
Fearless Felix hopes to break that record in August.