Since starting Hang With Friends, my biggest headache has been what we might call the discussion-starting threshold. It's ever so much easier for members to contribute comments or replies than to add discussions. My husband identified it as a design function flaw. Ning hosts us, and their software designers made choices embedded in our medium of communication.
We get comment and reply windows, right  in our faces. But they almost hide the add a discussion feature.
Marshall McLuhan said that the medium is invisible, we only pay attention to its message.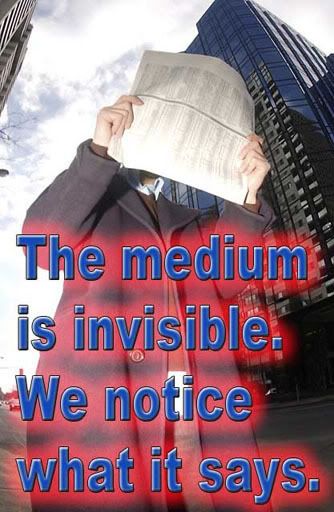 Frankly, people, I'm at a loss as to how to overcome this psychological barrier to adding discussions.
Am I misinterpreting what's going on here? Do you have a different take? Within minutes of Roz and Russ starting their discussion on updating, contributions flowed in. Sometimes almost a day goes by with no new discussions added. To me the response rate seems three orders of magnitude higher for replies compared to starting discussions.
I'm open to suggestions.