Editor's note: Don't miss the premiere of "The Bully Effect" on "AC360" at 10 p.m. ET tonight.
(CNN) -- A red-faced Gordon Ramsay gets nose-to-nose with an older man and shouts, "Wake up!" He calls another chef's food "rotten." He reduces a middle-aged woman to hysterical tears. And all that's just in the opening credits of "Kitchen Nightmares."

For the next hour of the British culinary icon's popular reality TV series, there is little in the way of praise or pats on the back for the chefs he's coaching. Instead, he swears. He throws food. He calls people "stupid" and "disgusting pigs." His entire performance is based on sharp criticism and what some may argue is bullying-type behavior. Viewers eat it up.

Nightmarish behavior is the stuff reality TV shows are made of. Ramsay is certainly not alone. Tami Roman on VH1's "Basketball Wives" calls her friends "bitches" and physically attacks one of them in front of a fancy Miami restaurant. A study of the U.K.'s version of "The Apprentice" found it depicted 85 aggressive acts an hour. "American Idol" showed 57 aggressive acts an hour.

At the same time, a competing message has emerged in the form of high-profile public service efforts. Earnest actors make anti-bullying videos. Children's TV networks create community awareness campaigns. You can even buy "Stop Bullying" hoodies.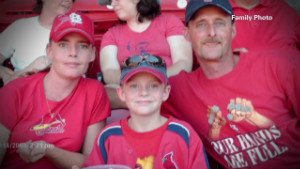 Dad vows to stop bullying after son dies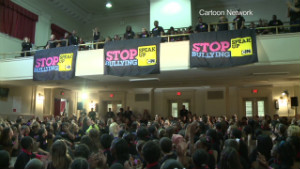 Cartoon Network raises anti-bullying flag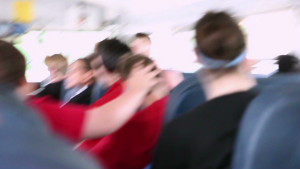 Bully victim: I didn't feel the pain
What message gets through? And which do we emulate at work or school?

Studies show that while bullying can manifest as overt bad behavior like physical violence or screaming, more often than not it can be more covert.
Enough is enough: Say no to bullyin
g