The greatest shortcoming of the human race is the inability to understand the exponential function. Dr. Albert Bartlett
Will this shortcoming be our "Great Filter"?
... the US is sending 1,500 - 1,700 beds. Those hospitals will take 50 - 100 days to be up and functional.

So 75 days (between 50 - 100 to be fair)

Divided 21 day doubling period (if we don't assume it will shrink, which it very well could)

Gives us 3.4 doubling periods before the hospitals are open and ready.

We're looking at between 40,000 - 50,000 people infected before the opening day of those hospitals.

So you can see why 1,500 beds being deployed NOW for use in 50 - 100 days is too little too late. I am glad that 1,500 more beds will be open for a few thousand lucky people who won't die in the dirt, but it's not much.

Even Obama is criticizing the response times

"But I want us to be clear: We are not moving fast enough. We are not doing enough," the president said. "There is still a significant gap between where we are and where we need to be."
... one of the key features of compound growth…the one thing I want you take away from all this. With exponential functions, the action really only heats up in the last few moments.
Will the public still be oblivious at year's end, on the brink of the last few doubling times?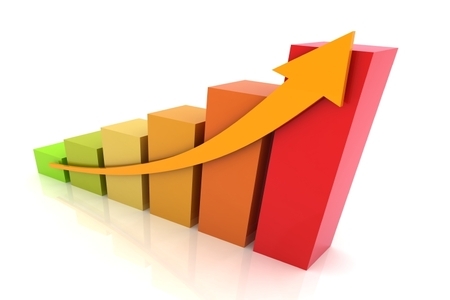 A "fast tracked" vaccine is alleged to be ready for limited distribution sometime in the first half of 2015. That'll be a big help, right?