In 2011 Psychologists Daniel Kahneman and Amos Tversky suggested that human irrationality can be understood and predicted because we make systematic errors. They identified a dozen ways we predictably violate rational decision making.
In Invisible Manipulators of Your Mind, Tamsin Shaw reviews Michael Lewis' book on the work of Kahneman and Tversky (pictured below in the 1970's), The Undoing Project: A Friendship That Changed Our Minds, then delves into current darker uses of their original work.
That research eventually yielded heuristics, or rules of thumb, that have now become well-known shorthand expressions for specific flaws in our intuitive thinking. Some of these seem to be linked by a shared emotional basis: the "endowment effect" (overvaluation of what we already have), "status quo bias" (an emotional preference for maintaining the status quo), and "loss aversion" (the tendency to attribute much more weight to potential losses than potential gains when assessing risk) are all related to an innate conservatism about what we feel we have already invested in.

Many of these heuristics are easy to recognize in ourselves. The "availability heuristic" describes our tendency to think that something is much more likely to occur if we happen to be, for contingent reasons, strongly aware of the phenomenon. 

If the availability heuristic encourages people to ensure against very unlikely occurrences, "nudges" such as providing vivid reminders of more likely bad outcomes can be used to make their judgments of probability more realistic. If a bias toward the status quo means that people tend not to make changes that would benefit them, for instance by refusing to choose between retirement plans, we can make the more beneficial option available by automatically enrolling people in a plan with the option to withdraw if they choose.

Sunstein and Thaler have described the political philosophy of such interventions as Libertarian Paternalism. It is "libertarian" because they do not impose mandates to narrow people's choice, but merely frame choices or provide incentives that tend to make people "better off, as judged by themselves." Their claim is that this form of influence, albeit often unconscious, is not manipulative or coercive because the possibility of a person choosing differently is not closed down.
image source
Lewis does not discuss the ways in which the same behavioral science can be used quite deliberately for the purposes of deception and manipulation, though this has been one of its most important applications.

The deeper concern that Lewis's happy narrative omits entirely is that behavioral scientists claim to have developed the capacity to manipulate people's emotional lives in ways that shape their fundamental preferences, values, and desires. In Kahneman's recent work he has developed the idea, originally set out in one of his papers with Tversky (who died in 1996), that we are not good judges of our own well-being. Our intuitions are unstable and conflicting. 

Kahneman, working with others in the field of positive psychology, has helped to establish a new subfield, hedonic psychology, which measures not just pleasure but well-being in a broader sense, in order to establish a more objective account of our condition than our subjective reflection can afford us.

This new subfield has led the way in combining research in behavioral science with "big data,"... if those studying behavioral influence are targeting the form of well-being that we value and the kind of happiness we seek, then it is harder to see how people's being "better off, as judged by themselves" genuinely preserves their freedom. And this concern is not a purely academic one. The manipulation of preferences has driven the commercialization of behavioral insights and is now fundamental to the digital economy that shapes so much of our lives.
image source
... he describes choice architectures that guide people toward specific behaviors but that can be reversed with one click if the subject doesn't like the outcome. In Kahneman's talk, however, he tells his assembled audience of Silicon Valley entrepreneurs that "priming"—picking a suitable atmosphere—is one of the most important areas of psychological research, a technique that involves offering people cues unconsciously (for instance flashing smiley faces on a screen at a speed that makes them undetectable) in order to influence their mood and behavior. He insists that there are predictable and coherent associations that can be exploited by this sort of priming. If subjects are unaware of this unconscious influence, the freedom to resist it begins to look more theoretical than real.

... John Kenny, of the Institute of Decision Making, ... says: "You can't understand the success of digital platforms like Amazon, Facebook, Farmville, Nike Plus, and Groupon if you don't understand behavioral economic principles…. Behavioral economics will increasingly be providing the behavioral insight that drives digital strategy." And Jeff Bezos of Amazon, in a letter to shareholders in April 2015, declared that Amazon sellers have a significant business advantage because "through our Selling Coach program, we generate a steady stream of automated machine-learned 'nudges' (more than 70 million in a typical week)." It is hard to imagine that these 70 million nudges leave Amazon customers with the full freedom to reverse, after conscious reflection, the direction in which they are being nudged.

In conjunction with big data, behavioral science has become an extraordinarily powerful tool in the world of business and finance, …
How much have I been "nudged" to change my mood, behavior, and choices? The form of well-being that I value? What I imagine makes me happy? I feel like clay. Am I clay?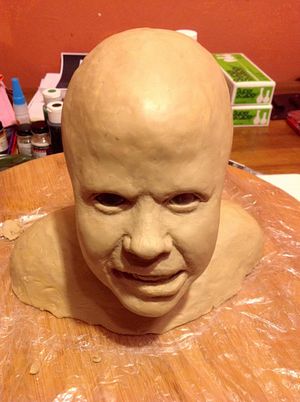 image source