How sure do we need to be that we won't be exterminated by random chance rather than an action, before we stop doing that action?
"It's absolutely insane that we don't have different evidentiary standards for potentially existential threats," says Oreskes. "There's no law of nature that tells us that a 95% confidence level is 'proof'. By demanding an excessively high standard when faced with an existential risk, you could be sentencing the world to experiencing that crisis."

Naomi Oreskes, a Harvard professor in the history of science, believes that our inertia in the face of climate change will puzzle academics for centuries to come."The historian of the future will look back on today and ask, what happened? Why didn't they act on what they knew?"

Their 24th-century historian identifies the "carbon combustion complex": a self-sustaining global network of powerful industries that includes fossil fuel producers, energy companies and manufacturers reliant on cheap energy, but also road builders, banks and PR firms.

"... it's important to realise this isn't an obvious conspiracy," says Oreskes. "And it's not the fact that they are coordinated that is nefarious, it's the ends to which they put that coordination: confusion, disinformation and potentially fraud, to stop action on a serious, real problem that potentially effects all of our lives." [emphasis mine]
Climate change: historians will look back and ask 'why didn't they ...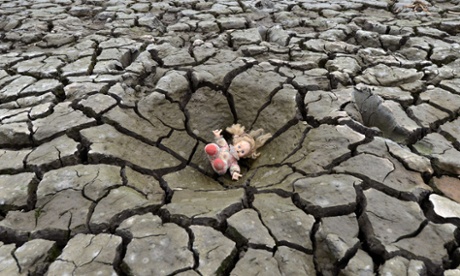 Oreskes and Conway ask when scientists will use the present tense to describe climate change.
"Scientists also constantly discuss climate change in the future tense, and have been doing so for 30 years. But some of the things they talked about in the 1970s are happening now....
The carbon-combustion complex, more inclusive than the military-industrial complex and vastly more nefarious.