I live in a world full of faith and fear. I do not believe and I am not afraid. I always found it interesting that atheists I know are often the bravest people I know. Is it because the fear of having no god and no afterlife makes people panic?
This Earth is supported by billions(or trillions) of life forms or organisms. In nature, there are cycles, elements, touch, beauty, scent, reality, and crude, unaltered truth. Nature does not lie to us or deceive us. It nurtures, houses, and feeds us.
There are those who believe in a divine being that lives far beyond our means and holds all knowledge. However, I find that that divinity is actually in nature. Those with faith look for their gods for truth, aid in food, water, shelter, and consciousness. But if we look about us we are surrounded by a planet that grows fruit and game to feed us, creates lumber and material to allow us to make shelter, that holds an endless sea of water and freshwater icebergs, keeps us warm with its O-Zone layer, and provides scenes to which we may meditate and find peace of mind. Is our "god" really about us, flowing about us? If so, we are abusing it and destroying it.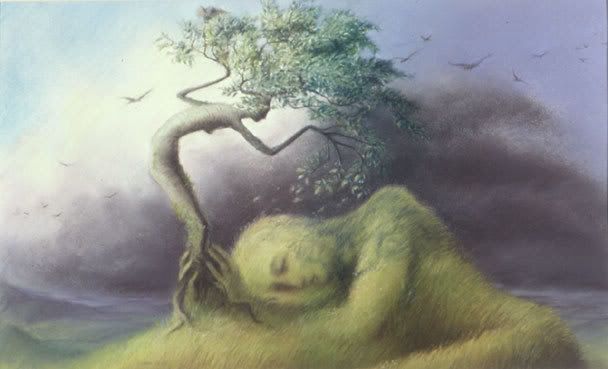 Sometimes people ask me, "what do you believe happens when you die?" I respond with, "nothing" But really something does happen. Your body is returned to the Earth and to nature where it will decay and feed hundreds of organisms and provide nutrients to the environment. They will be incorporated into many life forms and as they die the cycle renews. So with this in mind, there is an afterlife where your body is "reincarnated" and spread across the land so that you are everywhere. You may not be conscious for this process, but we do not need to be. It is what we leave on this Earth that will live on and give us notability.
Live a life of fulfillment and honor, not one of aimless faith driven by fear and misplaced morality. Because in the end, we all go to the same place where there is no judgment or coveted position and it will be who we WERE that will matter and live on.