Yesterday morning (1/21/10), members of Atheists of Florida, including me, John Kieffer, showed up at the Tampa City Council to request ending the council's practice of prayer rituals (aka "invocation"), which are officially included a the start of their public business meetings. Each of the seven of us spoke the allotted 3 minutes each (for a total of 21 minutes) about how stupid, intolerant, unfair and unconstitutional this government religious ritual is.
The seven council members literally sat there speechless and did not muster any response whatsoever.
The newsprint article of our city council visit appeared in the St Petersburg Times today as the headliner of the "Metro Report," ...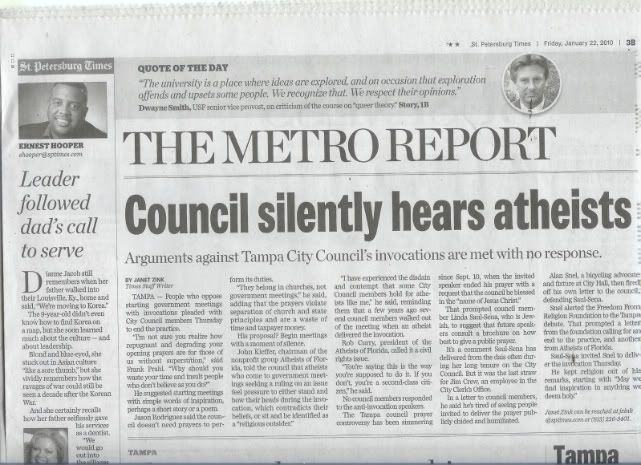 You can read the online version at …
http://www.tampabay.com/news/localgovernment/anti-invocation-speake...
.